The Talking Head vibrator is the next generation of adult products to offer extreme customization, state of the art design and CD-quality audio that can be downloaded or custom-recorded by users for a new dimension in pleasure.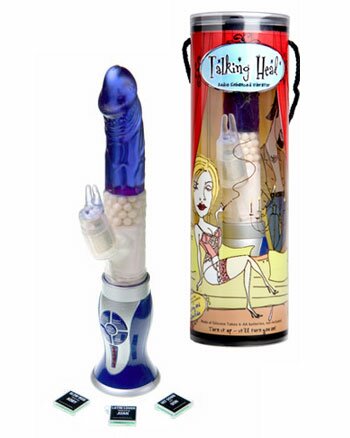 Invented by a woman, Talking Head is a full-function silicone rabbit vibrator that lets users indulge their intimate fantasies with the voices of sexy strangers or record their own fantasies for the ultimate in customized pleasure. Users can also send personal voice messages over Internet and download them via email into a custom voice recorder.
Or, simply leave the sound off and enjoy an exceptionally quiet yet robust vibe experience. MORE>>

Get the one and only Talking head vibrator right now for just $99.95 with FREE shipping and handling. ORDER NOW versus the suggested retail price in stores of $139.95.
Or call 877 698 4323 to order by phone. All orders are handled with complete confidentiality.